Demolition – Turcot Interchange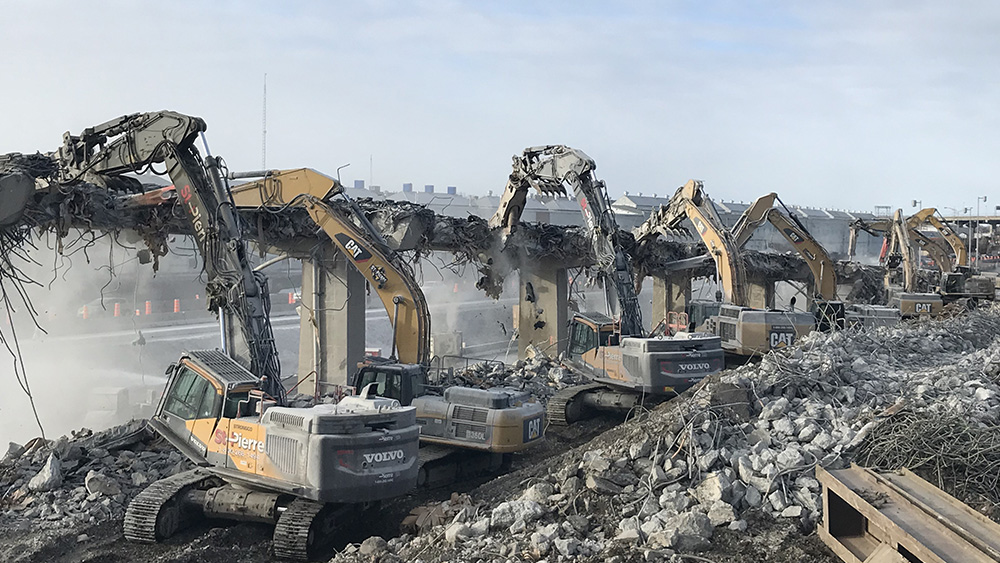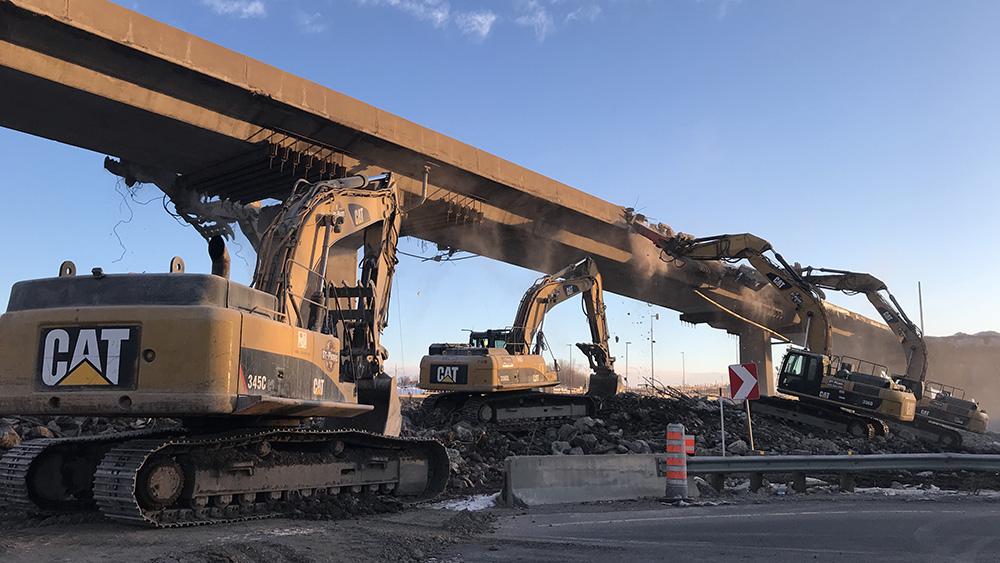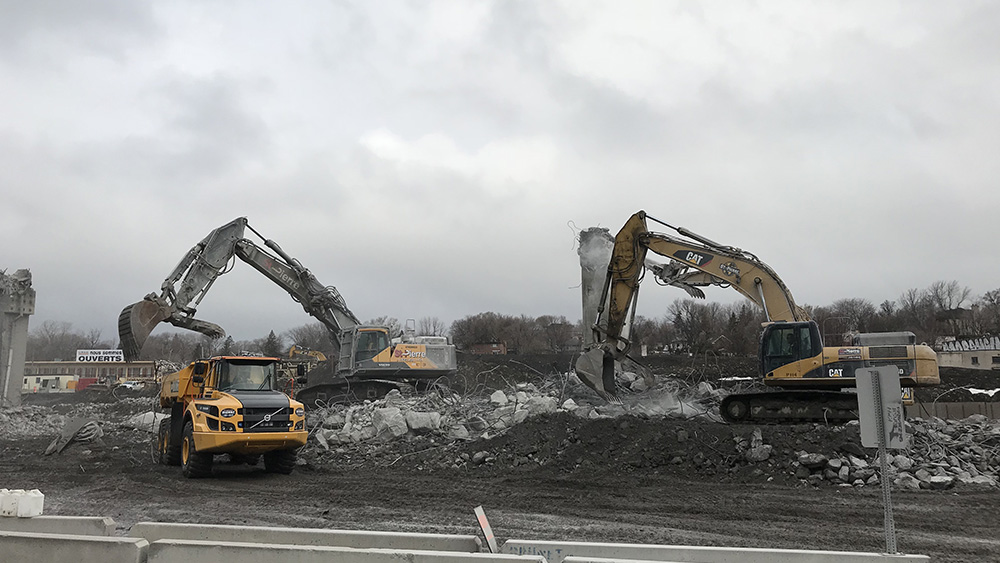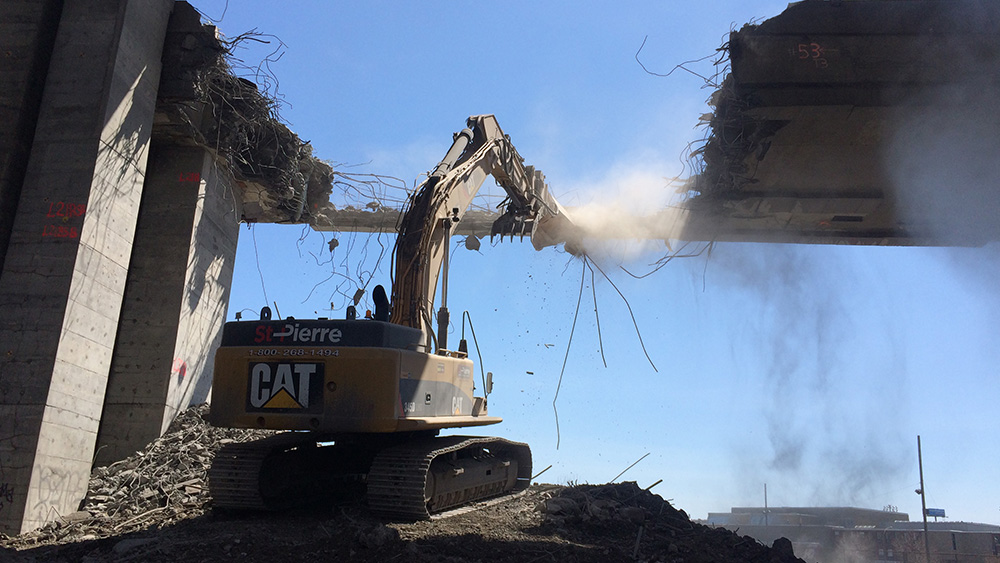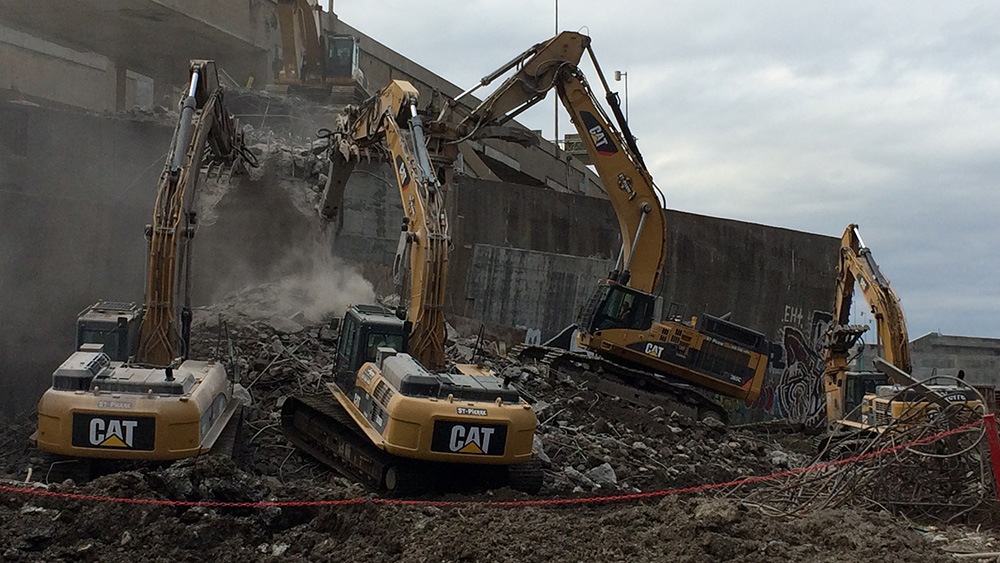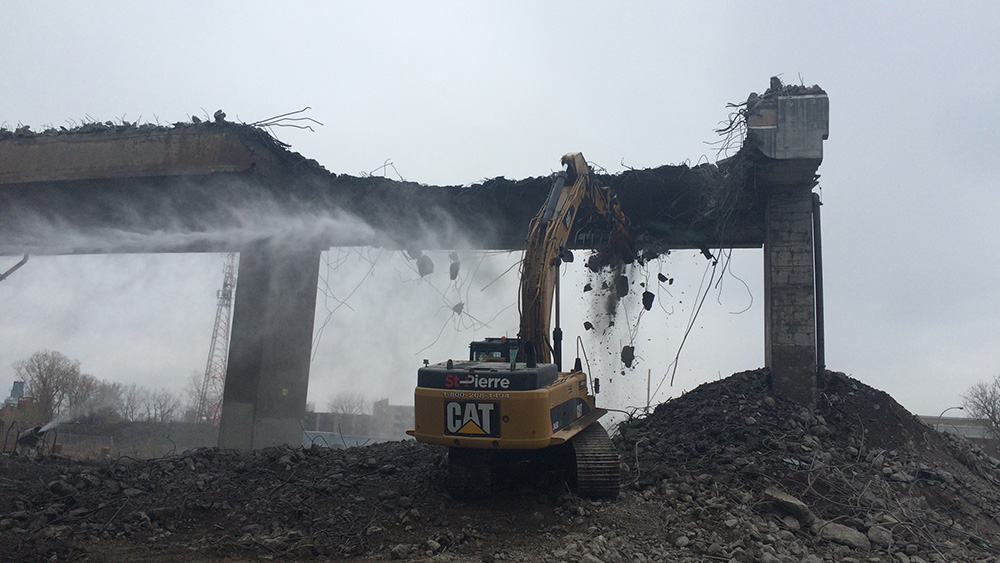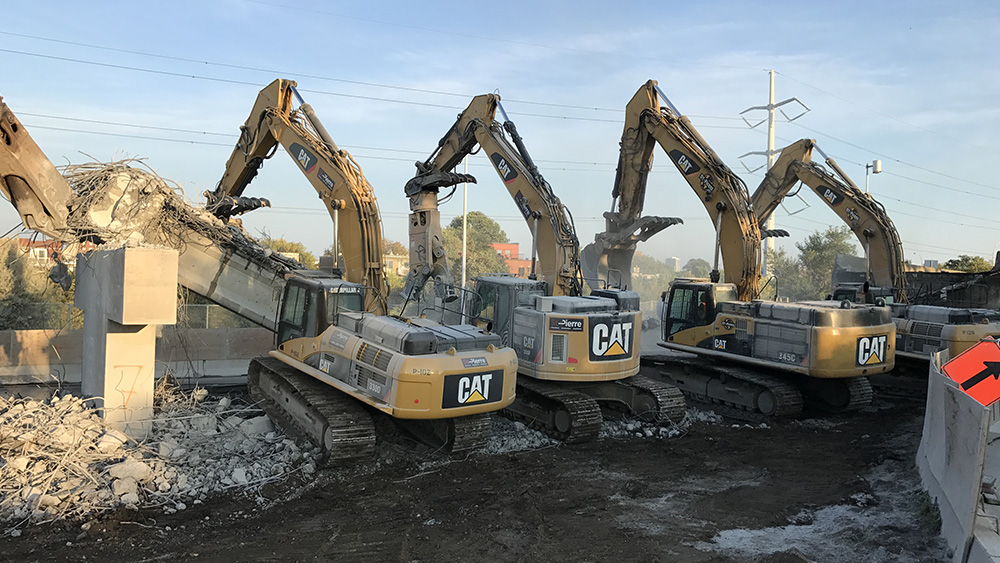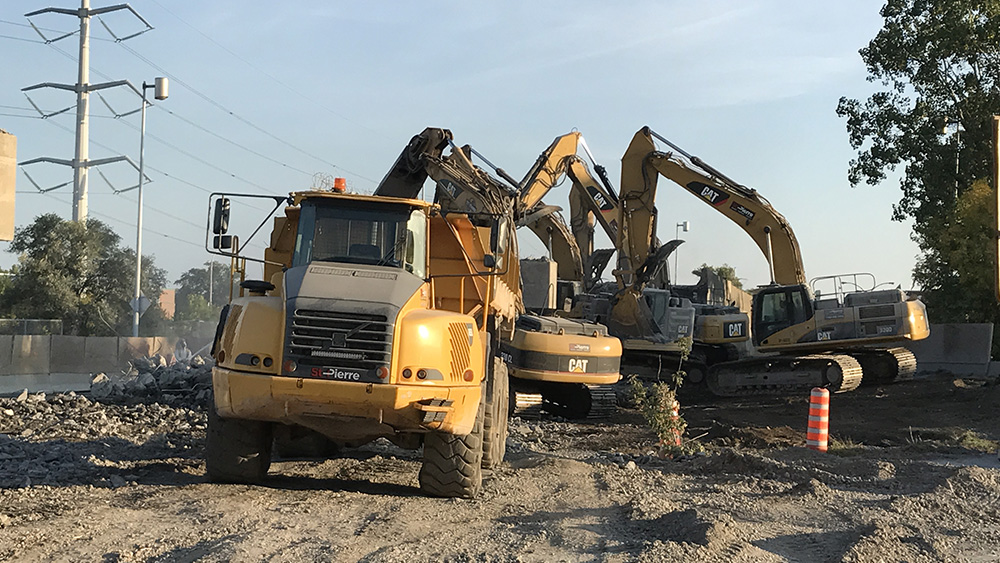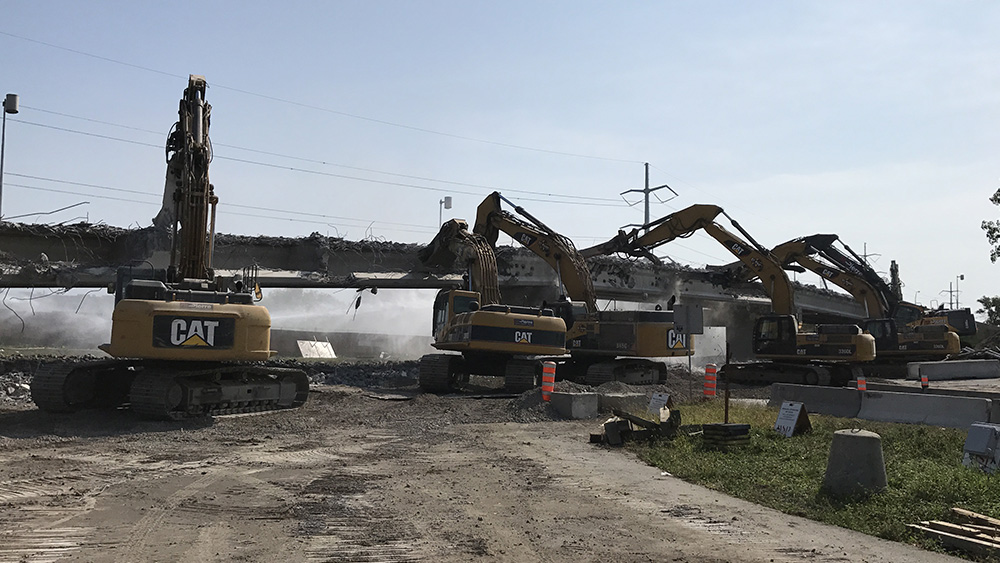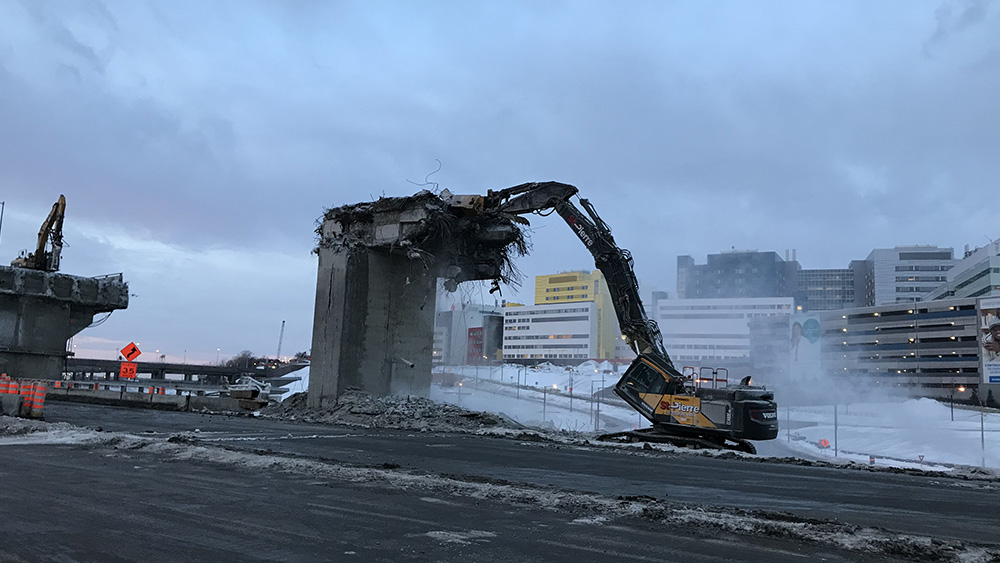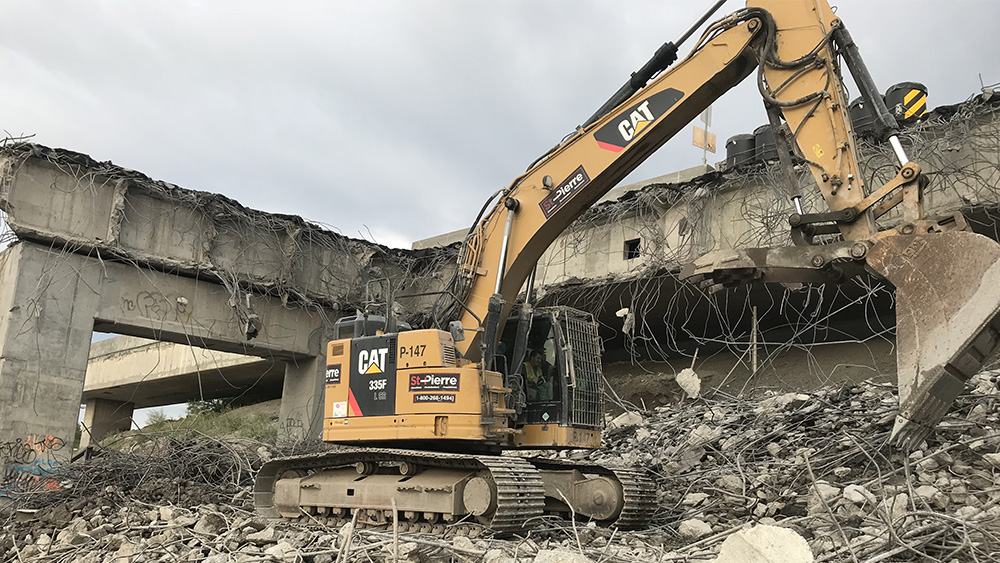 Our team carried out the deconstruction of multiple structures on the Turcot Interchange in Montreal, as well as decontamination work that included the removal of asbestos, lead paint and contaminated concrete, among other tasks.
We developed protective methods for nearby structures and road users. Le Groupe St-Pierre installed temporary retaining structures, to guarantee stability during the deconstruction work. About 25 pieces of our equipment were put to use for this project.
UN AUTRE PROJET SIGNÉ ST-PIERRE